"The Scholarship window for FY 2021-22 is closed"
A Program that Makes all the Difference
FFE finds bright and deserving students with financially constrained backgrounds who performed exceptionally well at state and national level entrance exams. Once a facilitator verifies the student's financial need, the scholarship is awarded and their journey begins.
While the Program's main focus is providing financial support for qualified students interested in Technology, Engineering and Medicine, FFE's assistance extends beyond finances and includes training, mentorship and advice from a vast network of donors and alumni. This assistance is available irrespective of the applicant's caste, community, gender or religion. The only eligibility criteria for the Program are academic performance and family income.
Things To Consider Before Applying
Only Professional Degree Courses Eligible For Scholarships Are B.E./B.Tech, Integrated 5-Year Dual-Degree M.Tech, MBBS, BPharm and LLB.
Only First-Year Applicants Beginning Their Studies In B.E., B.Tech, Integrated 5-Year Dual-Degree M.Tech ,MBBS, BPharm and LLB Are Eligible.
Applicants Are Expected To Have Passed Their Higher Secondary / Pre-University / Intermediate / CBSE/ISC Or Equivalent Board Qualifying Examination After 2020.
Admission To Professional Degree Courses/Institutions Is Based On The Merit Rank Awarded At The State Or National Level Entrance Exams, Or Through A Counselling Process Conducted At The State Level, As Seen In The Table Below.
Note: Diploma Students Admitted To B.E., B.Tech Courses On A Lateral Basis. B.Arch, BDS Students Are Not Eligible.
List of Mandatory Documents
X and XII Marks sheet
Bonafide Certificate from College
Rank Certificate
Counselling Letter for Seat Allotment
Family Income Certificate or Salary Slip (for 3 Months) or IT Return form
Tuition/Hostel/Mess paid receipts
Statement of Estimated Expenses from College
Bank Passbook copy for Bank Account details confirmation
e-Aadhaar or scanned copy of your original Aadhaar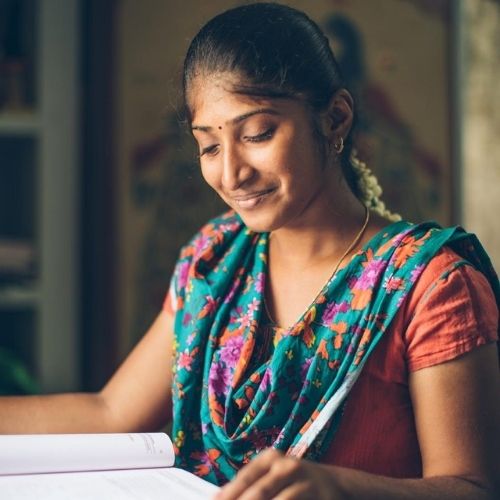 Score and Financial Eligibility
Engineering and Technology (BE, B Tech)
| Course Category and States | Maximum Eligible Rank |
| --- | --- |
| For Students joining IITs, NITs and Institutes/States (Madhya Pradesh, Haryana, Odisha, Uttarakhand and Nagaland) where admission is based on the JEE (Main) Rank (Overall All India General/Common Merit Rank – Not Category Rank) | |
| For students joining IITs, the additional eligibility criteria will be the Cut off Rank, at the JEE (Advanced) - General Category | |
| Tamil Nadu, Andhra Pradesh, Maharashtra, Telangana, Uttar Pradesh and Karnataka | |
| Kerala, Gujarat, Haryana, Rajasthan, Punjab, Odisha, West Bengal, Chhattisgarh, Bihar | |
| Uttarakhand, Jharkhand, Delhi, Himachal Pradesh, Puducherry, Jammu & Kashmir, Assam, Chandigarh, Goa | |
| Sikkim, Tripura, Nagaland, Meghalaya, Arunachal Pradesh, Daman & Diu, Manipur, Mizoram, Andaman and Nicobar Islands | |
| Course Category and States | Maximum Eligible Rank |
| --- | --- |
| Applicants admitted based on NEET (Overall, All India General/Common Merit Rank – Not Category Rank) | |
Pharmacy (Bpharm) Courses
| Course Category and States | Maximum Eligible Rank |
| --- | --- |
| Uttar Pradesh, Maharashtra, Madhya Pradesh, Andhra Pradesh and Telangana | |
| Gujarat, Karnataka, Punjab, Kerala, West Bengal, Haryana, Uttarakhand, Orissa, Tamil Nadu, Rajasthan, Himachal Pradesh, Bihar, North-East and Chhattisgarh | |
| Delhi, Goa, Jharkhand, Puducherry, Jammu & Kashmir and Chandigarh | |
5 Year Integrated Law (BBM-LLB, BCOM-LLB, BA-LLB BLS-LLB)
| Course Category and States | Maximum Eligible Rank |
| --- | --- |
| CLAT [22 NLU Colleges], MH CET Law [Maharashtra] | |
| Calcutta University BA LLB [West Bengal] | |
| AP LAWCET [Andhra Pradesh], ILSAT [ICFAI Law Schools in 4 states] | |
| TS LAWCET (Telangana), KLEE (Kerala), SLAT (Symbiosis University) | |
| AMU law (Aligarh Muslim University, UP) | |
| RULET (Rajasthan University, LSAT India (LSAC Global Law Alliance & LSAT India Affiliated Colleges 2022), AILET (NLU Delhi), CUSAT (Cochin University), ULSAT (UPES, Dehradun) | |
*Note: Students are not limited to writing the Entrance exam from their resident states.
The gross family income criteria: Annual Income should be less than Rs 3.00 Lacs
Note: Gross income refers to the income before deductions for taxes or other purposes.
In addition to gross family income, the education and occupation of parents as well as family members including an elder brother(s) and sister(s), the family's living conditions and the total expenses being incurred by the family on the applicant's education will be taken into consideration for determining the financial eligibility of an applicant.
Applicants who are the first graduates of the family will be preferred over applicants who are the second or third child of the family taking up graduation.
Employees
Salary/payslip from the employer is mandatory.
Details on his/her basic salary and all allowances and deductions are necessary for the payslip.
The employer and the facilitator should certify the salary/payslip.
Note: Submission of an Income certificate from a local or other government authority in lieu of a salary/payslip is not acceptable.
Retirees or Pensioners
Pension statement from the pension authority and/or from an authorized bank showing the gross monthly pension of the family member, inclusive of any supplementary allowances and before any deductions are required.
Pensioners should also provide documents to show the official status or designation, gross salary drawn at the time of retirement and the name of the employing organization.
If the parent / guardian has recently retired under a voluntary retirement scheme

Reasons for retirement
The number of lump-sum benefits received on retirement should be disclosed.
Business or self-employed
An income certificate issued by any government authority or the income tax return should be submitted in support of the gross family income specified in the application.
Note: Specific details of the nature and size of the business or self-employment should also be provided.
Agriculturists, farmers or cultivators
An income certificate from a recognized or competent authority should be submitted.
Details of the nature and size of the landholding crops grown, etc. wet or dry land irrigation should also be provided.