Support the education of those who are truly deserving!
FFE selects gifted students who have the potential to rise above the rest. Through a donation, you can turn their dreams of studying beyond their means into a reality. Remember, the more you support these students and their education, the bigger your impact in their lives and community!
Get involved with us by fundraising at birthdays, sporting events or other special occasions. For more information, please send an email to india_support@ffe.org with any questions you may have.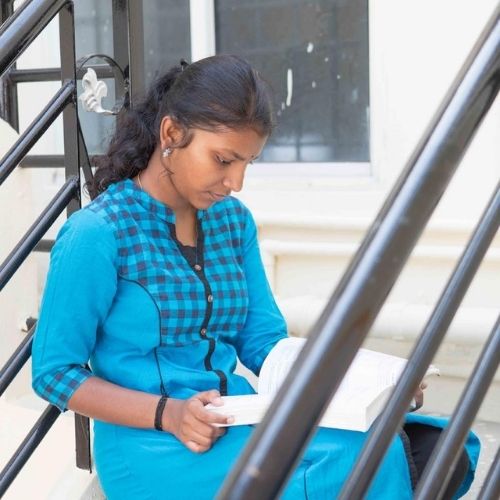 Adopt A Scholar
Sponsor the education of bright and needy students based on eligibility as per FFE's Scholarship Policy. The donor commits to sponsoring the education of the same student until completion of the degree program (4 years for Engineering and BPharm; 5 years for Medicine and Law). The 4 or 5-year commitment allows FFE to match students to the donors.
Scholarship Fund
Donated amount will be utilized to award scholarships to Engineering/Medical / BPharm/ LLB students. You can donate any amount above Rs 1000/-
General Funds
Donations received will be utilized towards project implementation, monitoring and general administrative overheads of the Trust. You can donate any amount above Rs 1000/-
Corpus Fund
A contribution to the Corpus of the Trust. Interest/Dividend on the Corpus Fund will be utilized for providing scholarships.
Donation Options
$700 – Supports a scholar for one year
$2800 – Supports an Engineering/B.Pharm scholar for four years of education
$3500 – Supports an MBBS/Law scholar for five years of education
Any other amount – Supports FFE's bright, but underprivileged students